IW-R1 ZERO GRAVITY RECLINING WORKSTATION GAME CHAIR
বর্তমান অস্থিতিশীল বাজার পরিস্থিতির কারনে দাম ও স্টক সম্পর্কে নিশ্চিত হয়ে অনলাইনে অর্ডার করুনঃ 01308-400643
Description
IW-R1 ZERO GRAVITY RECLINING WORKSTATION GAME CHAIR
Imperatorworks IW-R1 Zero Gravity Reclining Workstation Computer Game Chair is a newly developed high-end gaming workstation with more electrical control setting and more luxury materials and more functions …
FIT SINGLE/DOUBLE/TRIPLE MONITORS
The chair comes with single monitor bracket and standard triple monitor bracket that can holds up to 3×32″(most models). Easy to mount with monitors with VESA mounting configurations 75 x 75, 100 x 100.
32:9 single ultra-wide curved monitor up to 49″(Samsung CHG90).
21:9 single ultra-wide monitor up to 38″.
16:9 single monitor up to 32″.
16:9 Triple monitors up to 3×28″ .
16:9 Triple monitors 3×32″ most models with VESA holes in middle back.(monitor shown size 713.35*419.35*83.8mm)
1×34″ 21:9 monitor with 2×27 16:9 monitor portrait.
16:9 Double monitors 2×28″ (custom bracket).
Monitor Weight: Up to 53lbs / 24kg in total.
Monitor Height: Up to 17″ / 43cm with VESA holes in the middle.
SINGLE ULTRA WIDE MONITOR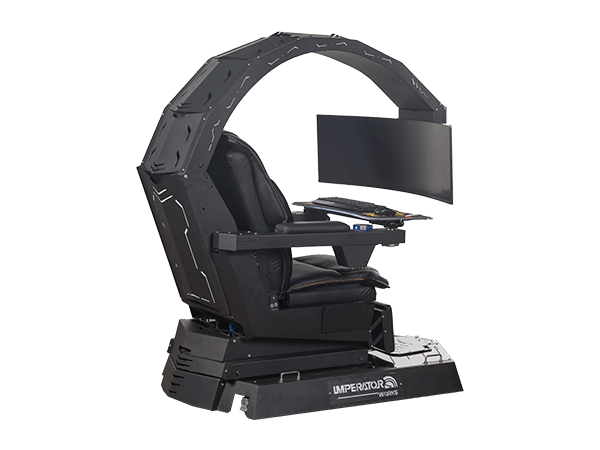 TRIPLE MONITORS 3 x 32″ as shown
FULLY MOTOR ADJUSTMENTS
ONE CLICK OPEN/CLOSE
One Click Open/Close cockpit for modern and convenient design
Fully Automatic setting for enter or exit of workstation
One click for adjusting to Sit-Zero gravity position, Switch work and leisure by mind.
One click for keyboard tray adjustment
Recline 95-140°
Lean as far back as 140° while still maintaining the relative position of the monitor(s) with your eyes
ARM UP DOWN ADJUSTMENT
Support free motor adjustments up and down to an appropriate sight angle, so as to achieve the best viewing experience
Video Demo
This video demo shows the following features:
one click open/close cockpit
motor arm adjustment
motor keyboard adjustment
One click Zero Gravity Recline motor adjustment
RGB Lights
Reading Lights
IW-R1 Zero G Reclining Gaming workstation Chair video demo
FOOTREST
FOOT PEDEL can rise and descend.
Suitable and adjustable for people with different height.
Genuine Leather Seat
First layer cowhide leather black color with excellent seating experience. Massage function.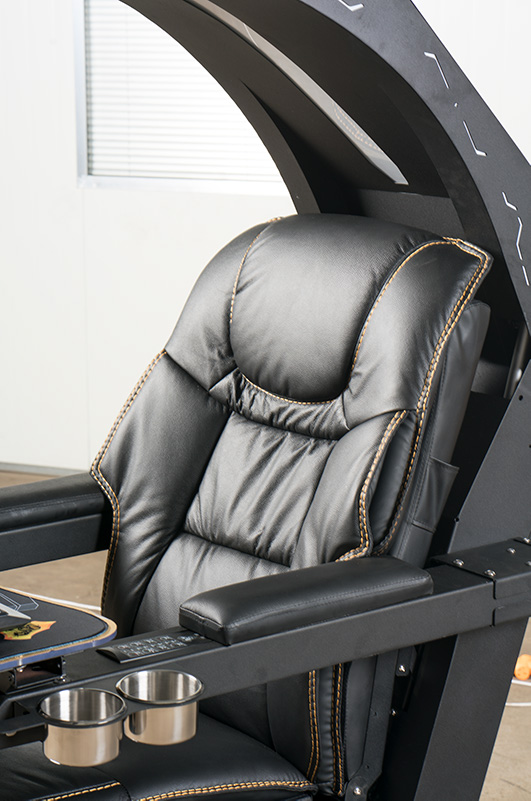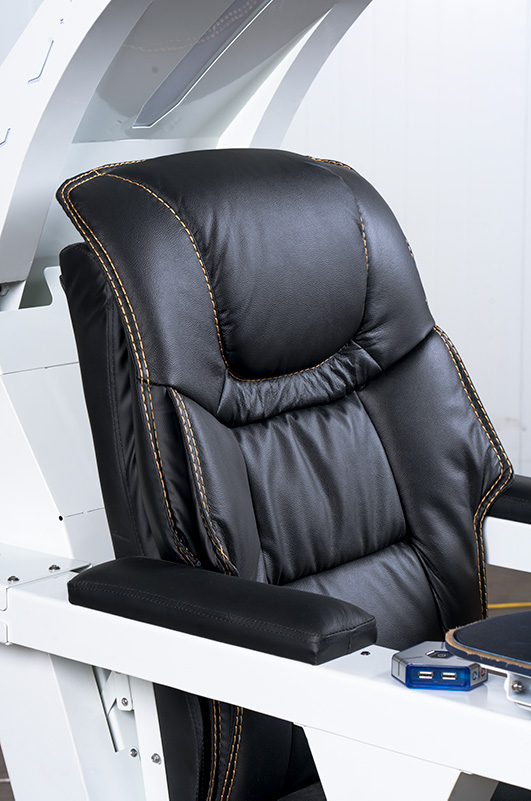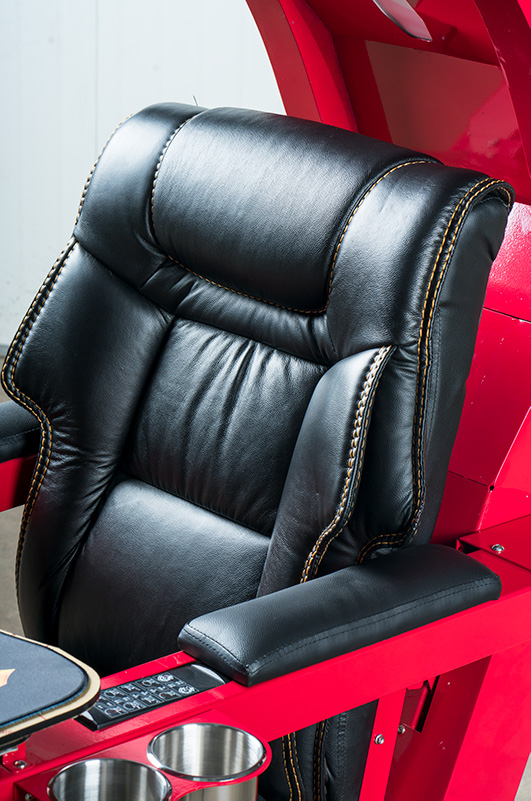 Storage System
Multiple storage places for your convenience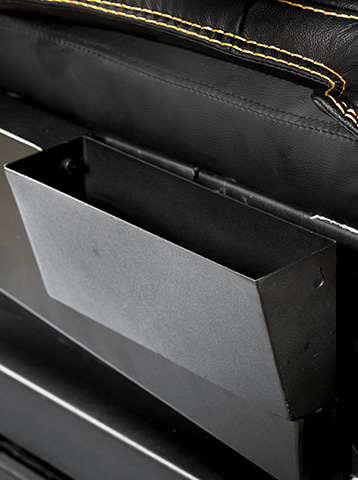 Storage Bin
Easily place PC case inside the base.
Moving the cockpit never been so easy!
Cup Holders and Ashtray – for drinking beverage / beer / coffee to relax and refresh.
IW-R1 Specifications